Home
THE PERKS OF INTEGRATING WOOD-BASED DESIGNS INTO YOUR HOME IMPROVEMENT PROJECT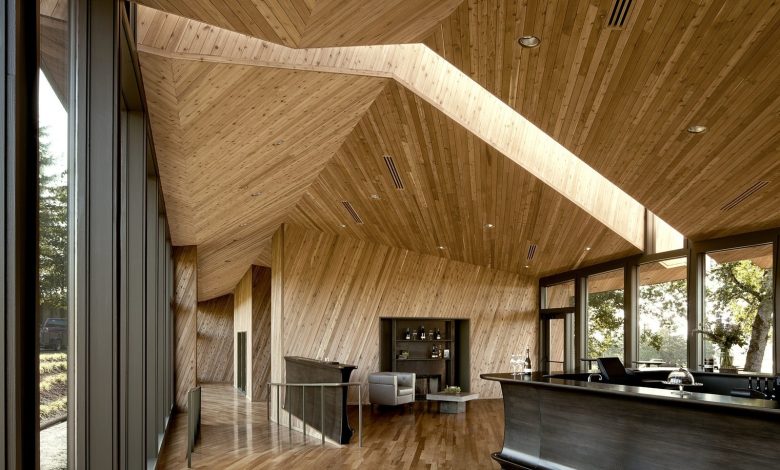 Timber architecture has existed for decades, and many homeowners find wood-based designs the ultimate go-to for home improvements and remodeling projects. Wood is a porous and strong material used to make floors, staircases, cabinets, closets, doors, windows, etc., and comes with less maintenance. Check out the immense perks of integrating wood-based designs into your home remodeling projects.
More insulation benefits
When wood dries, it gets harder, unlike materials such as steel that expand when heated. Integrating wood-based designs in your home means less energy escape from your home because it provides more insulation. Every homeowner's dream is to spend less on heating and cooling costs, and wood is an excellent alternative to tile, concrete, stone, or brick. Using wooden frames on structures saves you more insulation costs compared to other construction materials.
Easy to modify
Wood-based structures are easy to build and modify depending on your growing needs. Wood-based designs enable effortless modifications during and after the construction process because wood is cost-effective, versatile, and quick to construct. That is why many homeowners prefer building wood-framed houses as extensions of their main houses because they are easy to modify.
Aesthetically pleasing
There are many types of woods to consider for your next home renovation project, whether you are building a wooden decking, staircase, extension structure, etc. Some are ideal for insulation, grain, color, appearance, acoustics, or even design style. Wood-based designs coupled with bespoke joinery services can give you the most breathtaking constructions. Wood can be cut, nailed, joined, or glued to create appealing designs.
Even most of the unique architectural designs are wood-centered. The best thing about wood is that it can be painted in any color, waxed, or varnished to bring out the best aesthetics. Generally, wood is so versatile and aesthetically appealing that it has so many uses when it comes to home improvement projects.
Cost-effective, sturdy, and durable
Have you ever wondered why wood is still used today, even after huge strides in the engineering industry? A home with wooden frames can shift with change rather than crack when there is a structural compromise. Wood is affordable and yet sturdy and durable when used in home construction. It can be used to build the staircase, as part of the roof, loft extensions, etc. That makes it perfect for home remodeling projects to improve interior aesthetics.
Can be waterproofed
You don't have to worry about water and moisture impacting the structural integrity of your wood-based designs. The good thing is that wood structures can be waterproofed through products such as wax, varnish, staining, and other wood finishes. Other than treating the wood, some wood types are moisture-resistant, and others are specifically used for their high water-resistant rates.
Healthy and natural
If a house is finished with uncoated wood, it regulates the humidity, which can help keep respiratory problems at bay. So wood is considered a restorative material compared to plastic and metal.
conclusion
There are many advantages of integrating wood-based designs into your home improvement project. Wood offers more insulation, is natural, durable, strong, and aesthetically appealing.